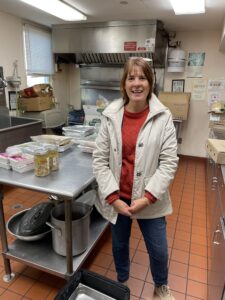 Share My Meals (SMM)  is excited to announce that we are looking for volunteers in the areas close to Trenton and Somerville to help us pick up meal donations and deliver them to community partners in these two areas. This opportunity is a wonderful way to be part of a community of dedicated people who not only provide healthy meals for the most vulnerable communities but also help protect the planet by reducing the impact of food waste on the environment.   It offers a predictable schedule and route, the chance to meet people from amazing organizations and to make new friends!
Growing Our Impact
In an effort to build on our success providing recovered meals to families and seniors in the Princeton area, SMM decided to expand in two new directions.  First, we have begun to partner with other community organizations to provide their clients with access to meals.  Our partners provide services to a range of vulnerable populations including the homeless, those in recovery and families and individuals facing economic insecurity.
Second, we are expanding to new geographies.  SMM is working to serve as a "matchmaker" between meal donors and community organizations for new geographies outside our Princeton area footprint.  In these cases, food donations are brought directly from a meal donor to a community partner.
A New Kind of Volunteer Experience
For this new direction, SMM has developed a new "closed loop" volunteer experience.  Volunteers pick up food from 1-2 meal donors and deliver it to 1-2 community partners depending on the day.  In addition, the volunteers manage a small inventory of the containers and insulated bags necessary to ensure meal donors have our reusable trays when they need them and that food is transported safely.  This new experience complements our family home delivery volunteer program, which runs out of Princeton.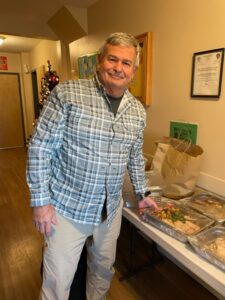 A Team Effort
Working with SMM staff, volunteers in these areas become a close knit team supporting and backing each other up to ensure pick-ups and deliveries are covered.  All volunteers are provided with training and supplied with insulated bags for transporting food.
Please consider joining our amazing volunteer community to increase our positive impact on our communities and our planet!  If you are interested in learning more about this new opportunity please contact [email protected].