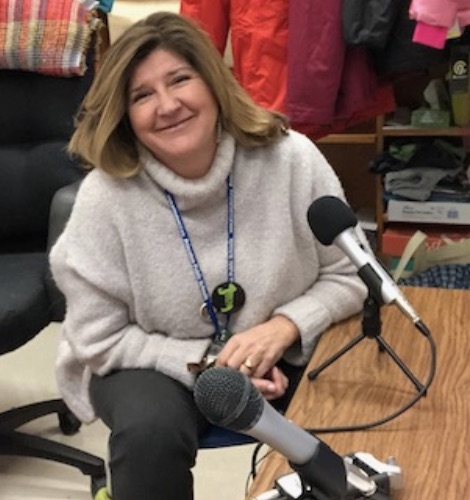 Liliana Morenilla is a board member of Share my meals and its Outreach Coordinator. In a recent podcast interview with Back in America, she explains who's the community that Share my meals serves in Princeton.
Liliana works for Princeton public schools and for the Princeton township human services department and is a pillar of the Latino community here in Princeton, NJ.
In Princeton population is around 32,000 and 13% of the population receives the Free and Reduced Price School Meals so we're talking around 700 kids and parents who maybe don't eat four meals a day.

In Princeton you can rent for $1,000 a room, a tiny little place that doesn't even need to have a window. You have families of four living in these flats.

Liliana Moranella
Highly educated, she has a law degree from the University of Madrid and a Minor in international law from Harvard.
Liliana arrived in Princeton in 2007 and a year later she was already deeply involved as a volunteer helping the immigrant community.
In 2010 she joined the board of the Koko Fund which subsidizes after school activities for children whose family can't afford it.
And in 2015, Liliana was officially working as a community outreach liaison for the Princeton Public Schools. At the same time, she started distributing food for the needy in a program that was officially recognized as the Henry Pannell Mobile Food Pantry in 2018
Today she is part of Solidaridad that assists the immigrant community and the Princeton Children fund and other food sharing association which we will cover on another podcast.
Recently Liliana became the Princeton coordinator for the Latin American Legal Defense and Education Fund (LALDEF) a program that assists first-generation immigrants in going to college.
In May 2019, the Princeton Council recognized her for her work for the community, the students and their families.
To better understand the life of the underprivileged community that Share my meals serves in Princeton, listen to her Podcast interview on Back in America wherever you listen to your podcasts or right here in streaming audio.