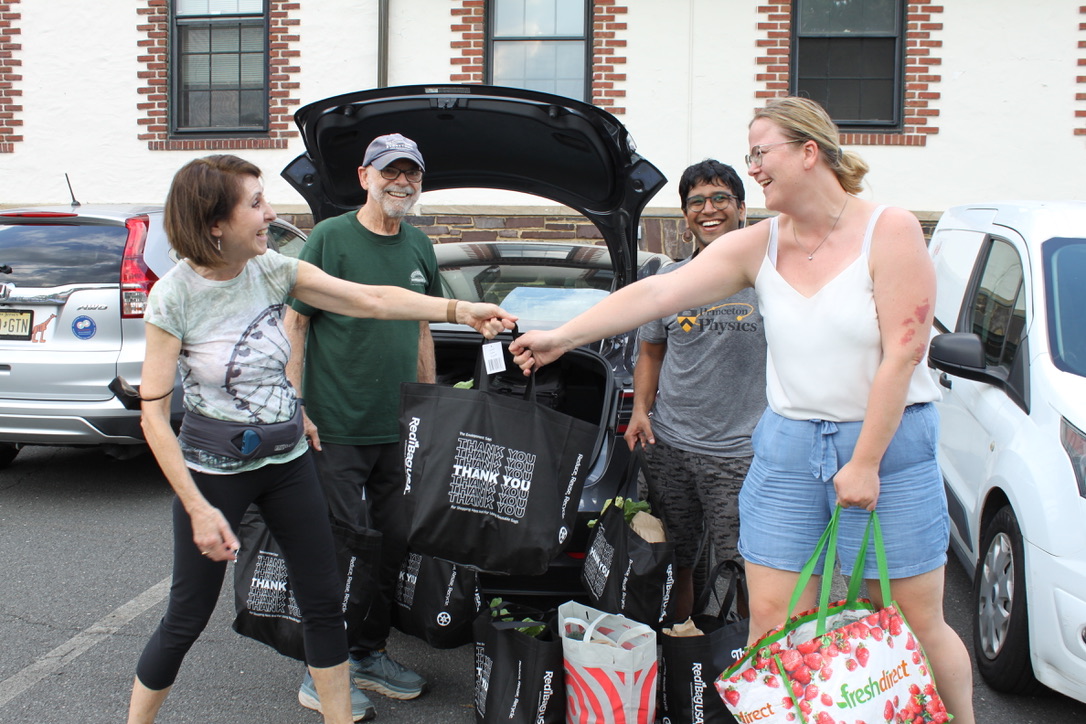 Share My Meals is powered by people and its volunteers are central to our success as an organization.  Since our beginning in January 2020, over 120 people have given time to us.
What Makes Volunteering at Share My Meals Unique
With so many places one can volunteer, why pick Share My Meals?
Our volunteers make a tangible impact.  Share My Meals offers an opportunity to make a difference whether you are looking to reduce food waste, help a family in need or reduce our carbon footprint  To date we've served over 140,000 meals, saved over 22,000 pounds of food, and saved almost 100,000 pounds of carbon dioxide emissions.
They play a unique role in serving food insecure households.  Many incredible organizations are working to serve households in need.  Share My Meals plays a complementary role to these others with our focus on providing prepared food to families and seniors that provide a nutritious meal at the end of the day.
Volunteers get to know our community in a deeper way.  Driving around picking up food and delivering helps you get to know your community better as a place and as a people.  And don't worry, we've got you covered when it comes to getting from point A to B!  Our technology platform will help you navigate your routes and ensure we are able to provide prepared meals safely to our families and community partners.
Ways to Volunteer
Here's a quick summary of what our volunteers do:
Pick-up donations:  We work with several food donors from Lawrenceville to Somerville, and we have regular slots where volunteers can pick up donated food and bring it to our food hub in Princeton or directly to community partners.  Time commitment:  Ranges from 1 hour or more depending on a volunteer's availability and the task (requires a car and smartphone).
Deliver to families:  Monday through Friday, we deliver to our families in the late afternoon, and our volunteers are the primary way that these deliveries happen.  Volunteers are assigned a route of under 10 homes, which are designed to take about an hour to deliver (requires a car and smartphone).
Glean produce:  During the summer months, we pick up surplus produce from local farms.  Usually, we are just bagging up extra produce but occasionally directly harvest from the field.  Time commitment:  Ranges from 1-3 hours, depending on the harvest.
Help us spread the word and find supporters:  As a young nonprofit, we always look for people to help us spread the word about our work and secure support to further our mission.  Time commitment:  Varies depending on the activity
What else?  We are always open to new ideas and ways we can leverage the skills and interests of our volunteers.  If you want to help out but are not sure where you fit please reach out and we will find you a way to join us.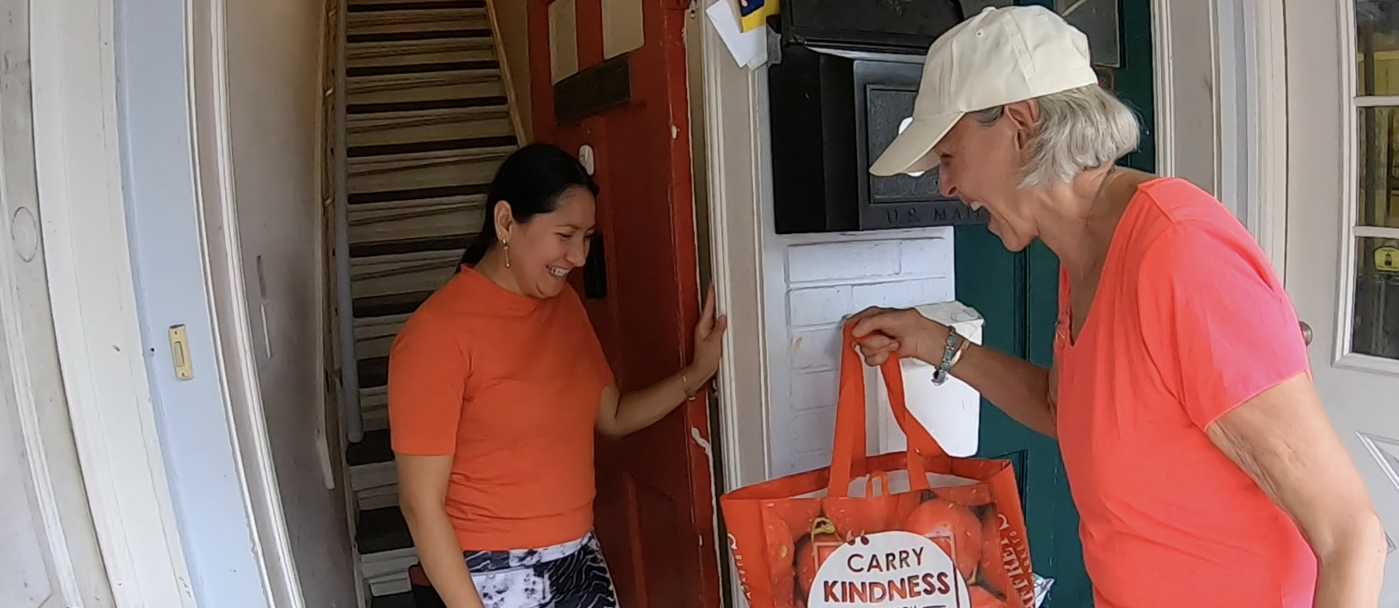 How to Sign Up
We've got a three-step process for bringing new volunteers on board:
Fill out our short volunteer form.  This will help us understand your volunteer interests.
Meet with our Volunteer Coordinator.  This short, virtual interview will provide you with more information about Share My Meals as well as give you an opportunity to ask questions.
Fill out the paperwork. Once you are ready to volunteer, we will provide you with our Volunteer Orientation packet and some forms for you to complete. Once your paperwork is returned, we will connect with our Operations Team and get you started!  For those who will be delivering food, we provide an additional training session to explain the delivery process and apps we use.
Have any questions? Feel free to contact us at [email protected].