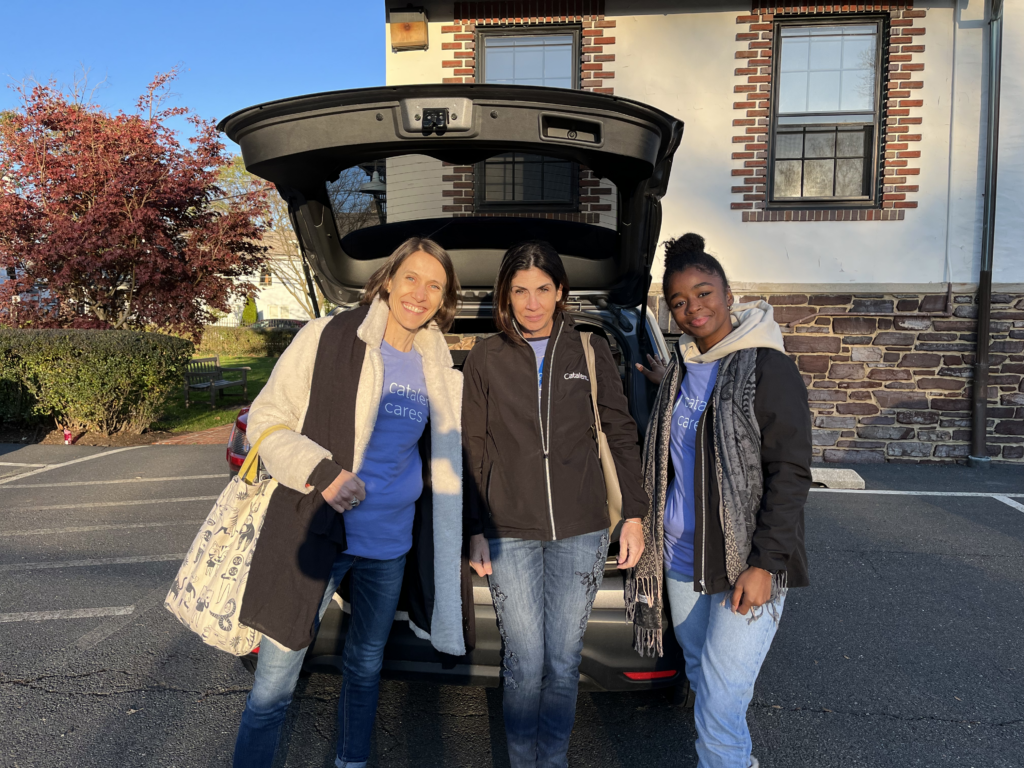 Looking for a fun and meaningful experience for your team?  Then sign up for a service experience with Share My Meals!  This fall we launched our corporate events program, which is a quick and easy way to learn about our organization and give back to the community.
A typical experience includes a short presentation about Share My Meal's work, a training in how to use our delivery technology and then teams go on their way delivering meals to households and organizations in need in the Princeton area.  We hold events Monday through Thursday and they run approximately 2-3 hours from 3pm through the end of the delivery route (typically 5:00 to 5:30).  The program allows for flexibility on the number of  participants and can be designed for as few as two up to 20 per session.  We've also had organizations break up their teams over multiple days.
In addition to being a rewarding way of working together to deliver meals to those in need, participants gain knowledge of the issues of food waste and food insecurity and what they can do about them in their own daily lives.  The program is free, though as a non-profit organization financial 
donations 
are always appreciated!