Diverse group made up of community members, partners, and industry representatives committed to supporting Share My Meals and advising its board of trustees and leadership team. Members act on a pro-bono basis and volunteer their time as ambassadors in support of Share My Meals' mission to provide a bridge between individuals and families needing food and food suppliers with excess meals to share, fighting food insecurity while curbing the environmental impact of food waste.
Members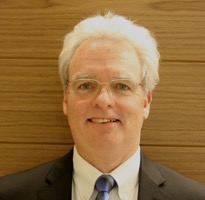 John Higgins
Vice President, Operations at Sodexo
John Higgins is a Vice President, Operations for Sodexo. John has experience working in Health Care, Higher Education at The College of New Jersey (TCNJ) and with many Corporate Business partners in New Jersey, Eastern PA, Delaware, and Maryland. During his 30 years with Sodexo, he served as an Advisory Board Member for Sodexo's Dietetic Internship program, Quality Council Member for Montgomery Hospital, and a Steering Committee Member for TCNJ.
John is recognized for his strong leadership skills; his ability to build highly engaged teams; and his financial acumen.
John recently served as a National Team committee member for Sodexo's Organization for Disability Resources which provides outreach to create a culture that values and fully utilizes persons with disabilities. He supports fundraising to provide funding for Handicapped Crusaders, Delta Community Supports, Inc, and The Center for Independent Living of Bucks County
John lives in Sellersville, Pennsylvania, with his wife Nancy. LinkedIn
---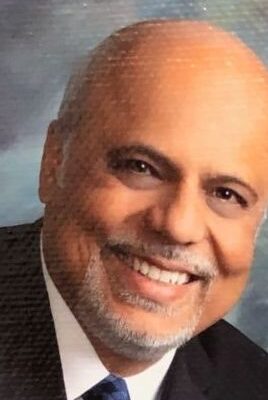 Uday Raval
Founder, Arbitrage Capital LLC
Uday is a growth capital Investor, 28 years as an Investment banker and ex-Director of Delhi Stock Exchange, runs his own investments, mentors medium to large family-run businesses, build and unlock shareholder value, corporate finance /business strategy for private businesses to attract capital, and get them transaction ready. Actively trades options and stocks.
He enjoys volunteering, community service, reaching out, and is active in the Youth committee at Hindu Temple and Culture Society of USA, Venkateswaratemple.org. In his spare time, he enjoys reading nonfiction, swimming, cycling, hiking, and travel.
Uday received an MBA from Baldwin Wallace University, Ohio, and Bachelors's in Accounting from Bombay University. LinkedIn
---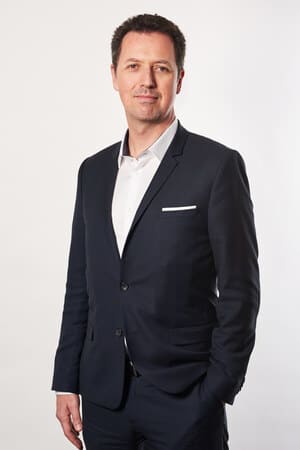 Bruno Sarda
Partner/Principal, Climate Change and Sustainability Services at EY
Bruno is a sustainability and ESG executive with 20+ years of experience operating at the forefront of social and business transformation, l A recognized leader in the transition to a sustainable economy, Bruno draws upon his unique multi-sector background and strong business and financial acumen to innovate new models, form strategic alliances, and make a strong case for action.
Most recently as Executive Director of The HOW Institute for Society, an early-stage social-impact non-profit developing and scaling new leadership and measurement frameworks, Bruno established structures and made strategic hires to accelerate organizational scaling and impact, launched acclaimed new research, and programs and secured significant new multi-million dollar partnerships.
As President of CDP North America, the non-profit that runs the global environmental disclosure system for investors, companies, cities & states, he elevated the organization's activities across the U.S. and Canada, achieved record impact and financial growth, introduced innovative new programs and funding sources.
Prior to that, he served as Chief Sustainability Officer for NRG Energy Inc, a leading US power company and the first to set a science-based climate target in the US energy industry. Bruno led the development and execution of highly integrated, company-wide sustainability strategy and programs that spanned all areas of the business.
Before joining NRG, Bruno was Director of Sustainability and Social Responsibility at Dell, where he was for 11 years and integrated sustainability into sales and business strategy, enhanced human rights and environmental performance throughout Dell's supply chain and operations, and significantly scaled Dell's ESG disclosures and practices.
Prior to pivoting to Sustainability in 2010, Bruno spent 15 years leading and growing e-commerce P&Ls, driving digital business and marketing product development and customer experience, for 5 years at Dell and prior to that for 10 years at Charles Schwab & Co.
Also, Bruno is a part-time Professor of Practice and Senior Sustainability Scholar in Arizona State University's world-leading Global Institute of Sustainability, where he innovates and leads workshop-style sustainability and ESG executive programs and graduate courses. LinkedIn
---