By Ariana McBride
As the leaves begin to turn color and fall, we are reminded of the change of season.  So too, as our summer gleaning program approaches its close for the year.  Heading into the final weeks of the harvest, we at Share My Meals wanted to give thanks to all those who make our summer gleaning program possible.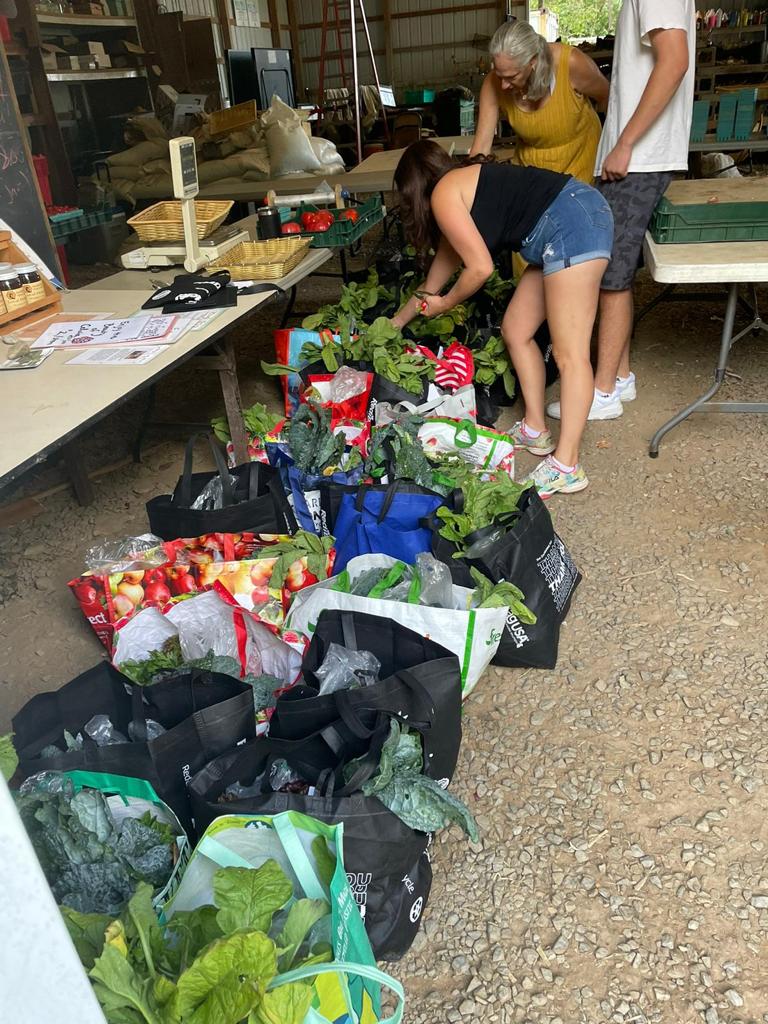 Thank you to our farms.  We are so grateful to Cherry Valley Organic Farm and Great Meadow Farm for their weekly donations, which have been a tremendous help as many of our other meal donors close or have reduced service in the summer months.  In addition, we have received donations from The Big Red Farm at the Lawrenceville School and Cherry Grove Farm over the summer, both providing a helpful boost to what we have been able to offer our families.
Thank you to our volunteers.  They came together as a well oiled team, ensuring our weekly pick-ups happen and creating beautiful, bountiful bags from the recovered produce. And they worked with great creativity, flexibility, and understanding as the harvest changed week to week. Often their cars were packed to the top with recovered veggies!
To date this season, the program has recovered $20,000 in fair market value and over 600 bags of produce for our families.  Thanks again to all who made this work possible!