You're invited to a free screening of Animal, a new documentary that follows two teens on their search to understand and address the environmental crises threatening their future — watch the trailer here.  A discussion and Q&A about making an impact locally will take place after the movie with the Share My Meals team. 
Sunday, April 16 at 6:30 pm
at McCosh Hall 10, Princeton University (see directions here).
The film is in French and English, with English subtitles.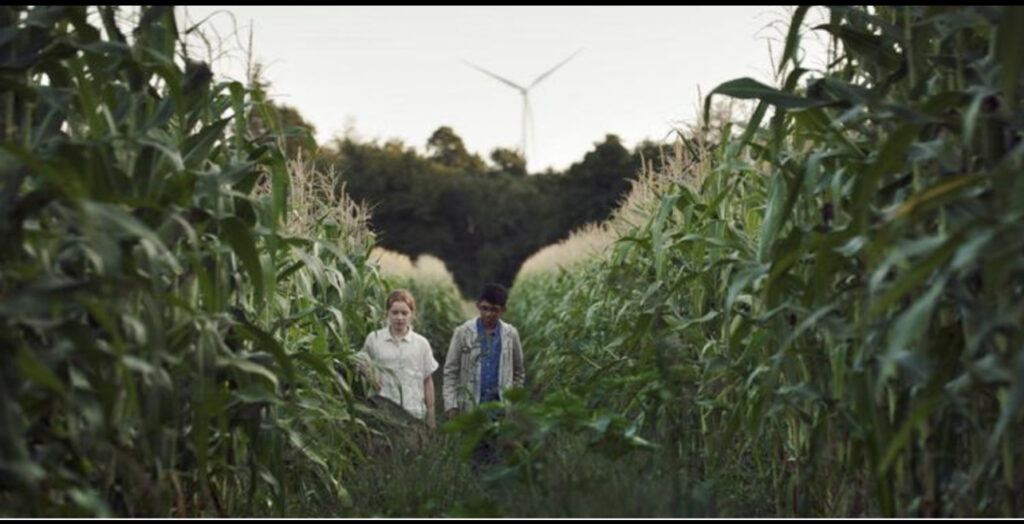 Synopsis: The place of mankind among the living is the main topic. At the instigation of Cyril Dion, who already gave us his vision with his award-winning Tomorrow (2015), and the primatologist Jane Goodall, two teenagers embark on an extraordinary quest: to find another way of living alongside other species, more as roommates than predators.  To do so, they will travel and meet with scientists and activists all over the globe. (© Bright Bright Bright, Capas via Institut Français Cinéma)
The Princeton French Film Festival, hosted by the French and Francophone Society, will take place April 16 to 28, 2023 at Princeton University.   See the full lineup here.