Board of Directors

Photo credit: Tamara Gillon Photography
President and Co-Founder
[email protected]
Since 2013, Isabelle Lambotte has worked actively with Non-Profit Organizations. Her focus spans from the leadership of the Tushita Foundation in Rajasthan (India) to the support of the underprivileged communities of Princeton.
In January 2020, Isabelle co-founded Share My Meals, an NJ-based non-profit organization that provides a bridge between individuals and families needing food and foodservice providers with excess to share, fighting food insecurity while curbing the environmental impact of food waste.
Isabelle's support of the food insecure population in the Princeton community had started in 2018, when she was asked by her friend, Liliana Morenilla, to participate in the management of a Food Pantry in the center of Princeton.
Isabelle's involvement with India started on the occasion of a family trip to Rajasthan in 2013. While there, she literally fell in love with the Tushita Foundation, a home of learning and empowerment which provides education in English to children from 5 to 15 years old in a suburban village. Since then, she has supported the Foundation through the creation of a Health Care program, the strengthening of relationships with US organizations willing to send volunteers to Rajasthan, and funding of community-based programs such as the installation of water purifiers in the village.
Isabelle lives in the United States since 2006 with her husband and her two children where she has had the opportunity to develop a wide network of supporters for her activities.
With a combination of scientific and business management skills, Isabelle has acquired various experiences as a freelance consultant in the Pharmaceutical industry as well as in the healthcare environment in four European countries as well as in the US.
From 1988 to 1999, Isabelle started her professional life within Abbott Laboratories in Belgium where over 10 years she successfully had various positions starting from Sales Representative, Product Manager and Business Unit Manager responsible for all sales and marketing aspects of the division including P&L.
Isabelle Lambotte graduated in Pharmacy (UCL Belgium) and has a MBA (UCL Belgium).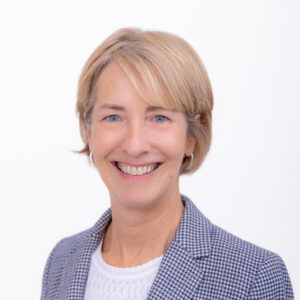 Photo credit: Tamara Gillon Photography
Vice-President and Global Outreach Director
[email protected]
Throughout her career, Karen held leadership positions in HR/training, customer service, operations, and sales. She retired from AT&T in 2020 to pursue her passions. Prior to leaving AT&T she was a leader in AT&T's System Integrator organization. In this position, she led the sales, technical, and service organization in support of large multinational accounts. She owned P&L responsibility for and led an organization that enables business transformation.
At AT&T, Karen was instrumental in transforming the business and worked on M&A, business transformation, employee transformation, and challenging how AT&T provides service to its clients. She led efforts to build a pipeline of diverse talent, retain talent, and drive cultural change.
Diversity, equity, and Inclusion are among of Karen's passions. Until 2020 she served on the Board for the Tri-State Diversity Council and was a member of Catalyst's Board of Advisors. She is currently on the board for Junior Achievement of NJ and a volunteer with Share My Meals. Karen works to: promote diversity, equity, and inclusion in the workplace and community; develop leaders who are educated in and aware of all aspects of diversity and inclusion, and support the development of future leaders from diverse communities.
Karen holds a Bachelor of Arts degree in Mathematics Education from the University of Cincinnati and a Master of Business Administration from Indiana Wesleyan University. Originally from Cincinnati, Ohio, she currently resides with her family in Princeton, New Jersey.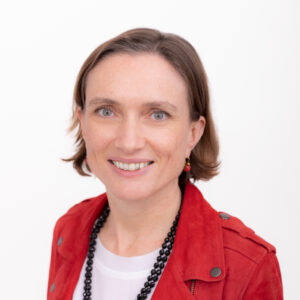 Photo credit: Tamara Gillon Photography
Treasurer
[email protected]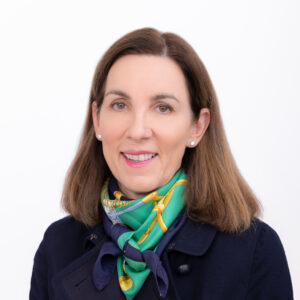 Photo credit: Tamara Gillon Photography
Secretary
Els Paine and her husband have lived in Princeton for over 20 years and raised three children in the community. Els graduated from Princeton University with an undergraduate degree in Molecular Biology and received an MBA from The Wharton School. She spent most of her career in a marketing role in the pharmaceutical industry. She has been an employee of Princeton University for about ten years, where she is currently the Department Manager for the Department of Molecular Biology. Her prior volunteer activities include President of the Foundation Board of the Princeton Public Library, the Auxiliary to the McCosh Infirmary, the board of Princeton Girlchoir and The Bedens Brook Club, and fundraising activities for Trinity Counseling Service.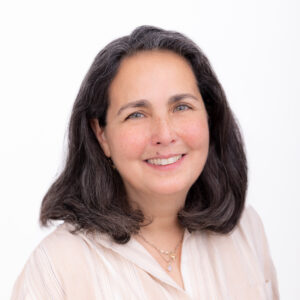 Photo credit: Tamara Gillon Photography
Canan Akyuz
Gleaning Program and Co-Founder
Canan Akyuz has 30 years' experience in the field of architecture. She is a founding design principal of Akyuz Architectural Design in New York City since 1995. Since her move to Princeton, New Jersey, in addition to AAD, she also formed A + B Architectural Design Lab LLC.  Her previous work experience with Selldorf Architects in New York City, Ralph Erskine in Stockholm, Sweden, and Rüssli Architects in Lucerne, Switzerland.
She received her Masters' degree in architecture from the Graduate School of Architecture preservation and Planning (GSAPP) from Columbia University in 1992.  While at Columbia she was awarded the American Association of University Women Fellowship as well as, the AIA Merit Award two years in a row. She also was the recipient of the William Kinney Travel Grant from the Graduate School of Architecture Planning and Preservation department. Before her architecture career, she received her Bachelor's and Master's in Piano Performance at New England Conservatory of Music.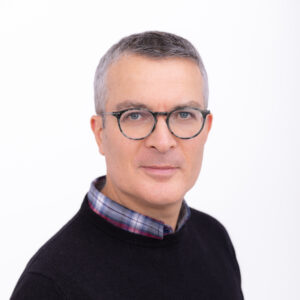 Photo credit: Tamara Gillon Photography
IT & Digital Infrastructure
I am a multicultural communicator with over 25 years of marketing, communication, and business development experience.
Passionate about what makes us tick, in November 2019, I launched a podcast: Back in America.
Back in America explores America's identity, culture, and values.
Interviews from a multicultural perspective that question the way we understand America.
My story starts in France but soon moves to the U.S. where I attended high school in Iowa and college at The University of Maryland, and it has gone global since.
After working as a journalist for Reuters in London, I switched to PR and marketing. I had the privilege to take two companies from small startup-stage to acquisition, both times building their entire marketing departments from the ground up.
The first one is ILOG, a French-American software company; counting fewer than 100 employees when I joined in 1995. I led its financial communication team as it went public on NASDAQ. Four years later it became a 500-employee strong company and has since then been acquired by IBM.
KDS, a leading software company providing a cloud-based B2B travel & expense management solution, is the second one. With less than 40 staff members and no marketing department before me, the company, now part of American Express, has become a globally respected brand in the business travel sector.
In August 2016, I relocated from Paris, France to Princeton, NJ. with my wife and three daughters.
Today, I am a marketing consultant with Atlanta-based Dots and Lines Consulting, a freelance journalist, and the host of Back in America, a podcast.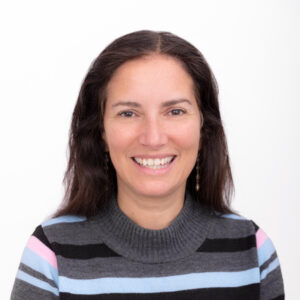 Photo credit: Tamara Gillon Photography
Legal Advisor

Photo credit: Tamara Gillon Photography
Elisabeth Calvarin
Finance Committee
Elisabeth Calvarin is an accomplished finance professional with extensive experience in the banking and venture capital industries. After graduating from France's top business school École des Hautes Études Commerciales and some time as an internal auditor professional, Elisabeth joined the Société Générale (SG) banking group's commercial banking division, where she managed commercial relationships with mid-sized corporations in the Paris north area then in Lyons, with a particular focus on risk assessment and promotion of growth opportunities.
Elisabeth then moved to the construction and chemicals team of the bank's Mergers and Acquisitions division where she focused in particular on opportunities in the construction sector, and from there to the group's venture capital division. Having left the SG group, Elisabeth joined the Galileo venture capital fund, then France's premier independent tech investment structure, as corporate secretary and fund operations manager.
She is thrilled to be part of the Share my meals project and to help the organization with its financial and economic sustainability.
Elisabeth is the happy mother of three wonderful young women, active in the arts, art history and computer science. She has a passion for ceramic arts and dreams of creating her studio one day.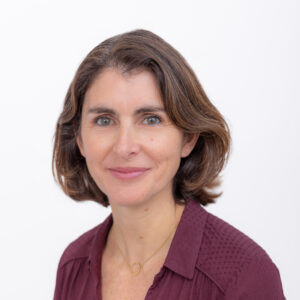 Photo credit: Tamara Gillon Photography
Advocacy and Sustainability Consultant
Hélène obtained her master's in Applied Science from the Lille school of Engineering, in France and a Post-graduate Certificate in Sustainable Value Chains from Cambridge University in the UK. She started her career in 2000 as a project manager at Plastic Technologies Inc. in the US, followed by PTI Europe in Switzerland specializing in PET containers development and new material testing.
In 2004, Hélène moved to Spain to work as Technical sales manager for Iberia and South-Eastern Europe for ColorMatrix Europe. In 2007 Hélène joined Nestlé to lead packaging developments of dairy and nutrition products. She gradually engaged in more Sustainability related topics supporting internal food loss and waste reduction initiatives by providing the right tools and knowledge to the organization and developing an internal eco-design tool to measure product and packaging environmental performance.
With the increasing concerns around plastics, Hélène contributed to Nestle's transformation of its packaging portfolio to ensure 100% recyclability or reusability by 2025. More concretely, she led the release of Nestlé Packaging Sustainability Golden rules and Negative list; she also created and managed a platform around refillable packaging or how branded products could be sold in bulk and via reusable packaging in a safe and hygienic manner.
After 14 years with Nestlé in Switzerland, Hélène has reached the Princeton, NJ area with her family. She is keen to dedicate her time and expertise to support the local communities through Share My Meals. LinkedIn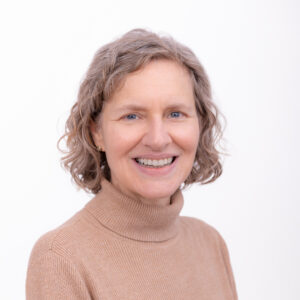 Photo credit: Tamara Gillon Photography
Fundraising Committee
Diana brings more than 30 years of marketing and business development experience to Share My Meals. An Illinois native, she holds a B.A. in communications from the University of Illinois and an M.B.A. from Columbia University.
She began her career with Johnson& Johnson, leading the marketing and business planning efforts for several nutritional and OTC pharmaceutical products with an extensive focus on new product development.
In the late 1990s, she was drawn to the work of Habitat for Humanity, offering a "hand-up" to families facing difficult circumstances. After some time working with Habitat in Arizona, she returned to New Jersey and served as a volunteer and board member for Raritan Valley Habitat in Somerset and Hunterdon counties. In 2005 she joined the staff as the affiliate's first Development Director, working in partnership with corporations, faith-based communities, and private donors to expand community outreach and double annual revenues. During her tenure, she was privileged to assist 20 hard-working families to build and purchase their own safe, affordable homes.
Diana then turned her attention to the world of education. In 2010, she joined the business development team of Mosaica, a charter school organization focused on turning around some of our nation's most troubled schools. The daunting challenges facing many of these students fostered her growing interest in educational equity. In 2012, she jumped at the chance to help launch Bedtime Math Foundation, a new nonprofit dedicated to improving educational opportunities for all students, with a special focus on math. She currently serves as the Chief Strategy Officer for the Foundation.
Diana and her husband are the proud parents of two young adults, the oldest of whom was born in Princeton. Since returning to town in 2016, they have been thoroughly enjoying the local culture, as well as the easy access to NYC jazz clubs. A lifelong musician and music lover, Diana has performed with many choral groups over the years, including Princeton Pro Musica, the Phoenix Chorale, and most recently VOICES-NJ.
Throughout her personal and professional life, Diana has sought out opportunities to make a positive impact on the community. She is thrilled to be joining the dedicated and caring team at Share My Meals.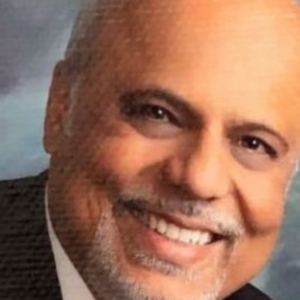 Founder, Arbitrage Capital LLC
Uday is a growth capital Investor,  28 years as an Investment banker and ex-Director of Delhi Stock Exchange, runs his own investments, mentors medium to large family-run businesses, build and unlock shareholder value, corporate finance /business strategy for private businesses to attract capital, and get them transaction ready. Actively trades options and stocks.
He enjoys volunteering, community service, reaching out, and is active in the Youth committee at  Hindu Temple and Culture Society of USA, Venkateswaratemple.org. In his spare time, he enjoys reading nonfiction, swimming, cycling, hiking, and travel.
Uday received an MBA from Baldwin Wallace University, Ohio, and Bachelors's in Accounting from Bombay University.
Staff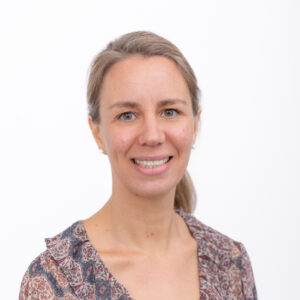 Photo credit: Tamara Gillon Photography
Program Director
[email protected]
Victoire Cleren has worked in the non-profit sector for ten years focusing primarily on development, strategy and monitoring & evaluation,  in  Europe, Latin America, and the US. She has a Bachelor's Degree in Economics from La Sorbonne, Paris, and holds a Master's Degree in Public Health Policy and Economy from the EHESP School of Public Health/Sciences Po in Rennes, France.
She has worked in the French public administration leading cooperation efforts with developing countries in social protection. In the US, she has worked for several local and international non-profit organizations focusing on development and fundraising. In 2017, she worked as marketing and strategic development Director at Second Servings of Houston, a food rescue organization. She participated in the development of the non profit organization especially setting up an online tracking activity system. Lastly, Victoire Cleren has worked as the Manager of Individual Giving for Alicia Keys' Foundation, Keep a Child Alive in New York.
Victoire has joined Share My Meals as Program Director developing the Waste Watcher Program which is an sustainable and innovative program that leverages the surplus meals from food providers distributing them to food-insecure people in the local community.

Photo credit: Tamara Gillon Photography
Operations Director and Co-Founder
[email protected]
Either through being responsible for fundraising and organizing events for the Littlebrook school where her daughters attend or participate in a number of performances with the Latino community through the Flamenco group from the Roberson Art Council, Macarena has definitely succeeded in becoming a very involved member of the Princeton local community. Joining Isabelle Lambotte in this enterprise is a natural step for Macarena to further contribute to the local community and continue fulfilling his personal and professional goals.
Macarena has been in Princeton since 2017. Prior to coming to the US, she lived with her family in France, Belgium, and Italy as well as of course her native Spain where she was able to experience a number of different cultures and environments. As a result of all these moves, she also speaks four languages and has built unique flexibility to interact in different situations.
She holds a BA in Business Administration from ICADE (Madrid, Spain) with an Erasmus program with ESSEC (Paris, France). Macarena started her career as a Management Consultant for A.T.Kearney working in the Telecommunications sector; she finally joined one of her clients (Amena) who was later on acquired by Orange (France Telecom). After working several years for the affiliate in Madrid she was offered a management position in Paris from where she helped to launch a number of products as a liaison to the Spanish market. Then she also worked for Mobistar in Brussels (Orange's subsidiary in Belgium) where she re-structured the loyalty program.
When she moved to Italy she took a pause from her Corporate career to take care of her husband and daughters and support her family business back in Spain. Macarena has been able to remotely act as a financial lead for the oranges and lemons plantation of her family, hiring and managing operations personnel, taking care of the accounting and yearly distribution of benefits as well as enhancing the productivity of the plantation by selecting, negotiating and implementing a new business plan including more than 10.000 new trees of commercially viable and diversified crops.
Now that the business back at home is working in full production and the family is well-settled in Princeton, it is a great moment for Macarena to engage in new opportunities like the one offered by Isabelle at Sharing my Meals.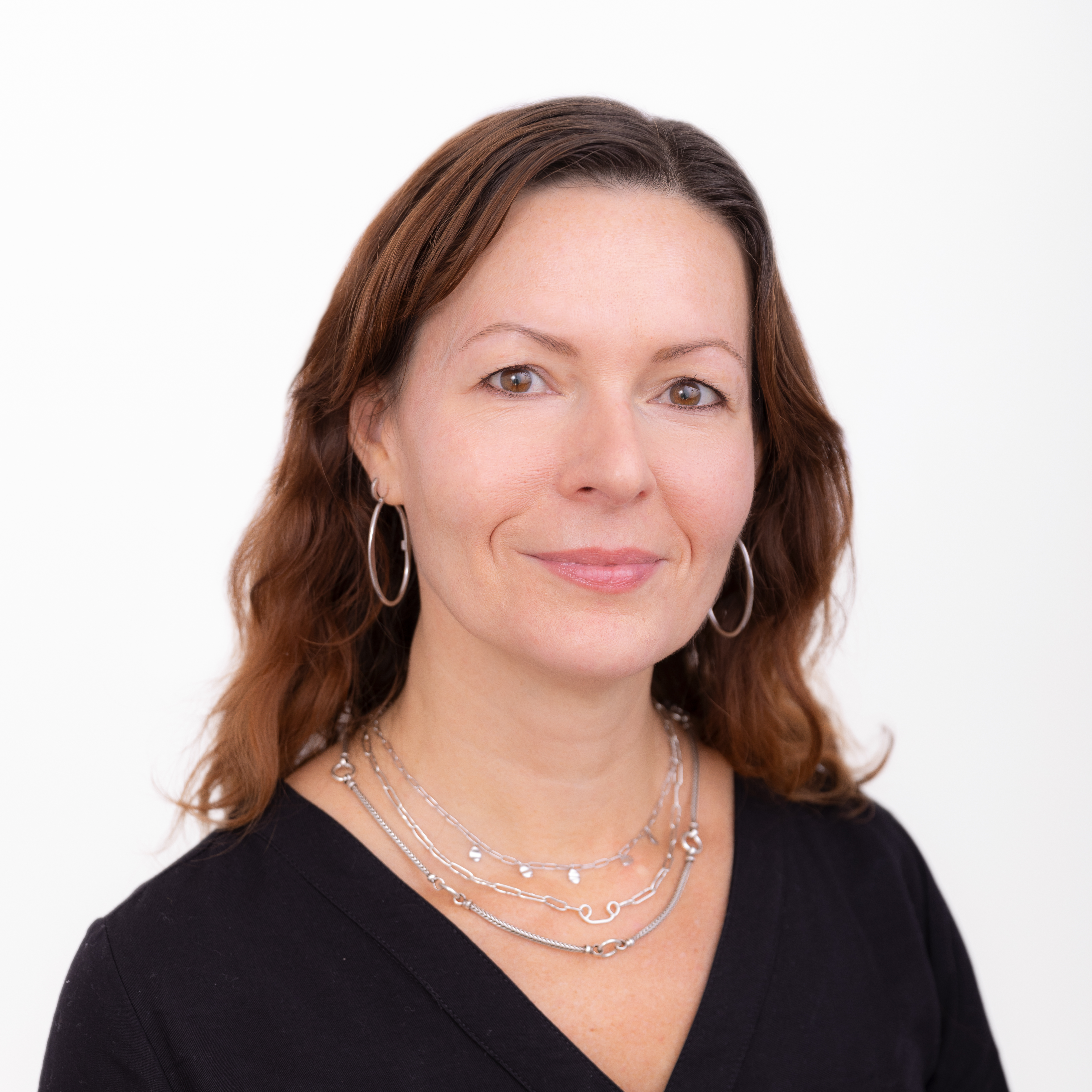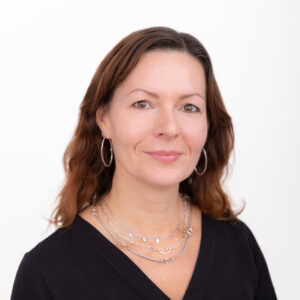 Photo credit: Tamara Gillon Photography

Vanessa Hradsky
Development Director
[email protected]

Stella Han Rho
Volunteers Coordinator
[email protected]
Stella Han Rho, MD practiced pediatric ophthalmology for 20 years and worked at University Children's Eye Center in East Brunswick, NJ.   She was an Assistant Clinical Professor at Robert Wood Johnson University Hospital in New Brunswick and trained medical students in the physical diagnosis of eye disorders.  She also taught pediatric residents in her office as well as in the operating room.  She gave numerous Grand Round lectures at RWJ, St. Peter's Hospital, Hunterdon Medical Center, and Raritan Bay Hospital.
She attended Princeton University, majoring in Biology, and then matriculated from New York University School of Medicine.  She completed her ophthalmology residency at Mt Sinai Medical Center in NYC then trained at Georgetown University Medical Center for pediatric ophthalmology.  After living in Providence, RI for 2 years, her family moved to Princeton in 2000.
Stella started volunteering with Share My Meals in September 2020 by helping to transport meals to families in need.  She is thrilled to be able to help with volunteer onboarding now that her two children have left the nest and she now has more time to help.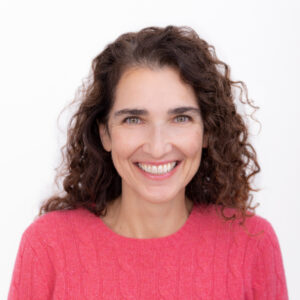 Photo credit: Tamara Gillon Photography
Princeton Univ. Interns
Nathan Shin
Diya Dalia
Natalia Lalin
Srista Tripathi
Katherine Yang